Sorting, measurement, rework of own or supplier's products
Quality problem or non-conformities can happen at any time. It can be cosmetic failure or functional defect, supplier process related, logistical damage or result of abrasion. The consequence is the same.
The damage of the quality starts a chain reaction: conform products aren't present in the waited time and place. Your enterprise get a short and a long time lost: breakdown of production and loss of profit, scrap and compensations costs, extra delivery costs, loss of face.
The main issue in this case: how much will it all cost, and to whom?
We strive to get less!
Our services provide instant savings: It can be eliminated the standing in queue, extra delivery, the costs of reclamation and scrap. Furthermore we offer a solving on hide issues like own manpower (mostly engineers) to get transparent and transferable, to decrease the administrations costs, and in clarifying of the root causes. We send a daily report to the parties involved about failure rate and possible new defects.
Most of our activities are
---
Visual inspection, sorting
Selecting of the non-conform parts from the lot, and separated handling. According to determinate instruction and limit samples can be decided if the parts are conform to the quality criteria.
For Example:
Electronic testing
Surface and tampon printing failures
Microscopic sorting
Dimensional measurement
Inspection of PCB-s
ESD conformity check (packaging material)
Rework
If the quality defects of the parts can be subsequently corrected, the controlled way this repairing means rework
For Example:
Grinding
Aesthetic repair
Burr removal
Dimensional correction
Repackaging, marking
We create opportunities for our clients to grate save own working capacity, and to use for other activity, to save significant costs.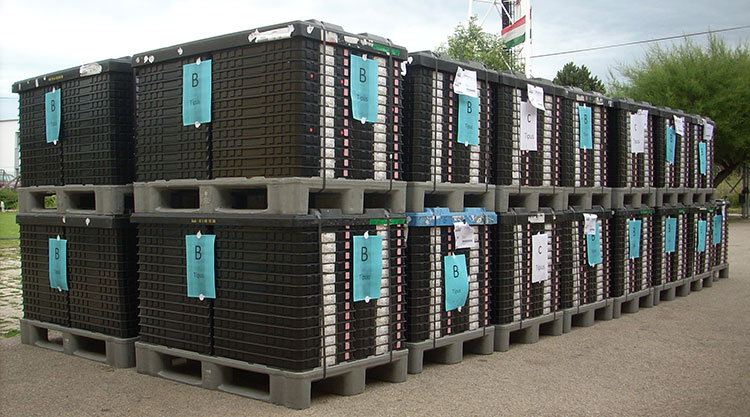 Our process is as follows:
Order and quotation.
Receipt work instruction and limit samples, arrangement of activity.
Training the job for the operators, validation of the results, and determination of the norm time.
Receiving of parts, inspection, completing the rework, marking the ready parts.
Handover the parts, documentation, conformity tests
Performing reports and send
Accounting, performing of invoice
In our plant, in the plant of the Client, or anywhere in…
The sorting in the plant of the customer is sometimes difficult, because the optimal environment is missing. The light, temperature or desks are often missing. It can happens, that the client has a customer's quality audit in the time of the sorting. In this time is not lucky the performing of a quality inspection activity. For this case was planed our work-van.
The work-van was built to ensure the optimal light and climatic respectively material flow. We are able to service in every place, the work-van needs only electrical grid 230V 50Hz. There are ESD protected work places according to the needs of modern electronic parts.
The working in the work-van was audited at more customers.